Product Detail
Size List
Package & Accessories
Product Tags

Production Description
Band Width:9/12mm
Band Thickness:0.6/0.65mm
Hex Head Screw:A/F 7mm
Material:Carbon steel ,Stainless steel
Surface Treatment:Zinc plated,polishing
Certifications:CE ,ISO9001


Band material
Galvanized iron ,stainless steel 201,stainless steel 301,stainless steel 304,stainless steel 316
Band Thickness
Galvanized iron
Stainless steel
0.7mm
0.6mm,0.65mm
Band width
9mm/12mm
Wrench
7mm
Housing Material
stainless steel or galvanized iron
Screw style
W1
W2
W4/W5
Head crossed(or as you request)
Slotted screw
Slotted screw
Connection
welding
Model number
As your requirement
Structure
Swivel clamp
Product feature
Volt-endurance;torque balance;large adjustment range
Certificate
ISO9001:2008
MOQ
2000 pcs
Supply ability
1200000 pieces per month
Payment terms
30%T/T Before production and 100% before shipment
Delivery time
10-35days afer T/T at sight
package
Plastic bag,carton
Company website
www.theonemetal.cn
Feature:
1.Use the open internal and external circle structure,and with screw fixed.It is effectively to solve the problem that when small diameter solft tube connect the hared tube,it is easy appear dead angle,and liquid or gas leakage problem.Easy structure,Easy maked.
2.Edge is no burrfree,it is ability to prevent the tube damaged
3.By a  efficiently hydrogen relief treatment,long-term use needn't to worry fracture and other problems
4.Accord with DIN3017 Standard.By 48 hours salt and fog test,it has a good corrosion resistance
5.By last 36 hours elastic test,to insure a high strength mechanical properties.
6.Easy to fix.

Components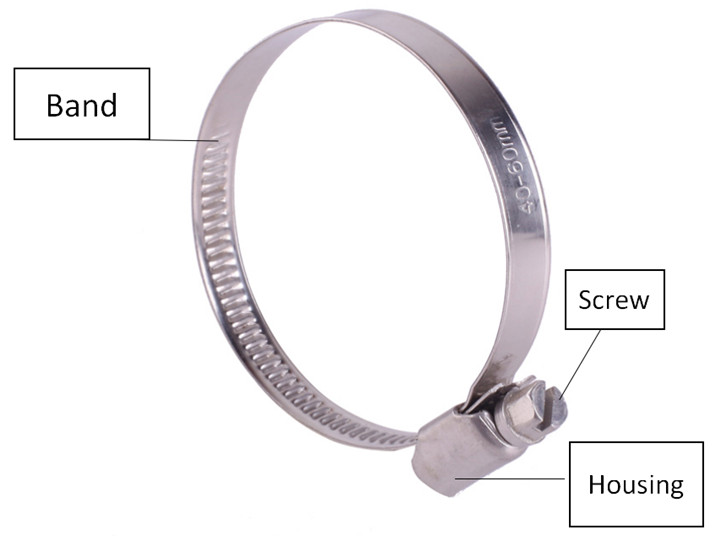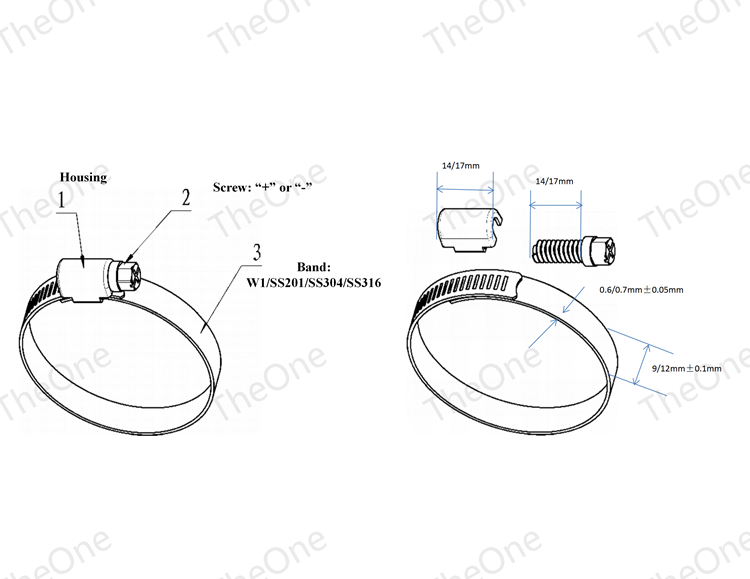 Material
| | | | | |
| --- | --- | --- | --- | --- |
| TO Part No. | Material | Band | Housing | Screw |
| TOGM | W1 | Galvanized steel | Galvanized steel | Galvanized steel |
| TOGMS | W2 | SS200/SS300 Series | SS200/SS300 Series | Galvanized steel |
| TOGMSS | W4 | SS200/SS300 series | SS200/SS300 series | SS200/SS300 series |
| TOGMSSV | W5 | SS316 | SS316 | SS316 |

Tightening Torque
The recommended installation torque is 6.5Nm.

Application
This product is widly used in oil circuit, water pipe and gas circuit of automobile,motorcycle and tractors etc.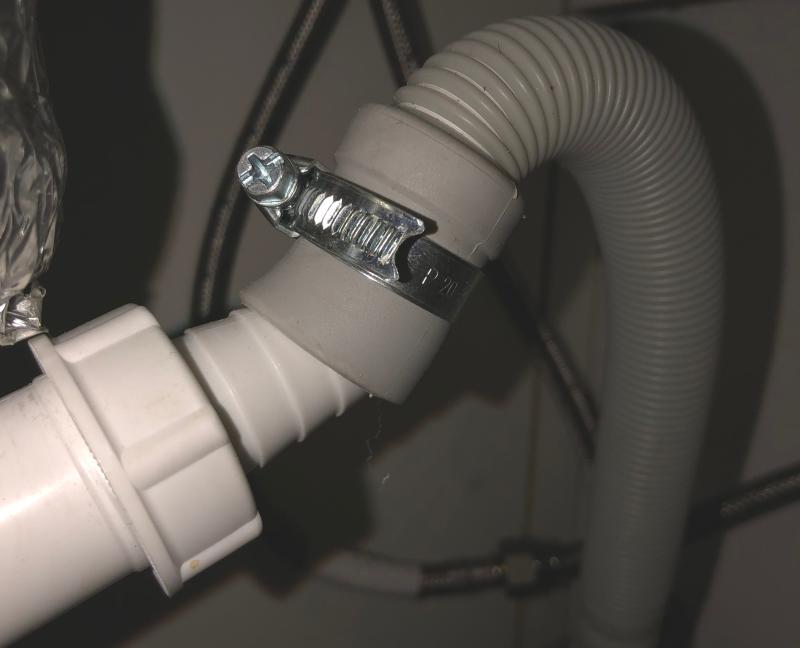 ---
---
Clamp Range

Bandwidth

Thickness

TO Part No.

Min(mm)

Max(mm)

(mm)

(mm)

W1

W2

W4

W5

8

12

9/12

0.6

TOGM12

TOGMS12

TOGMSS12

TOGMSSV12

10

16

9/12

0.6

TOGM16

TOGMS16

TOGMSS16

TOGMSSV16

12

20

9/12

0.6

TOGM20

TOGMS20

TOGMSS20

TOGMSSV20

16

25

9/12

0.6

TOGM25

TOGMS25

TOGMSS25

TOGMSSV25

20

32

9/12

0.6

TOGM32

TOGMS32

TOGMSS32

TOGMSSV32

25

40

9/12

0.6

TOGM40

TOGMS40

TOGMSS40

TOGMSSV40

30

45

9/12

0.6

TOGM45

TOGMS45

TOGMSS45

TOGMSSV45

32

50

9/12

0.6

TOGM50

TOGMS50

TOGMSS50

TOGMSSV50

40

60

9/12

0.6

TOGM60

TOGMS60

TOGMSS60

TOGMSSV60

50

70

9/12

0.6

TOGM70

TOGMS70

TOGMSS70

TOGMSSV70

60

80

9/12

0.6

TOGM80

TOGMS80

TOGMSS80

TOGMSSV80

70

90

9/12

0.6

TOGM90

TOGMS90

TOGMSS90

TOGMSS90

80

100

9/12

0.6

TOGM100

TOGMS100

TOGMSS100

TOGMSSV100

90

110

9/12

0.6

TOGM110

TOGMS110

TOGMSS110

TOGMSSV110

100

120

9/12

0.6

TOGM120

TOGMS120

TOGMSS120

TOGMSSV120

110

130

9/12

0.6

TOGM130

TOGMS130

TOGMSS130

TOGMSSV130

120

140

9/12

0.6

TOGM140

TOGMS140

TOGMSS140

TOGMSSV140

130

150

9/12

0.6

TOGM150

TOGMS150

TOGMSS150

TOGMSSV150

140

160

9/12

0.6

TOGM160

TOGMS160

TOGMSS160

TOGMSSV160

150

170

9/12

0.6

TOGM170

TOGMS170

TOGMSS170

TOGMSSV170

160

180

9/12

0.6

TOGM180

TOGMS180

TOGMSS180

TOGMSSV180

170

190

9/12

0.6

TOGM190

TOGMS190

TOGMSS190

TOGMSSV190

180

200

9/12

0.6

TOGM200

TOGMS200

TOGMSS200

TOGMSSV200
Write your message here and send it to us
Products categories