T-Bolt Clamps
TheOne  is a T-bolt clamp manufacturer providing industrial clamps and other parts in large quantities to some of the top companies in a variety of industries. When it comes to parts TOT Model clamps or T-Bolt clamps, we provide the highest quality in materials and craftsmanship to keep your connections together.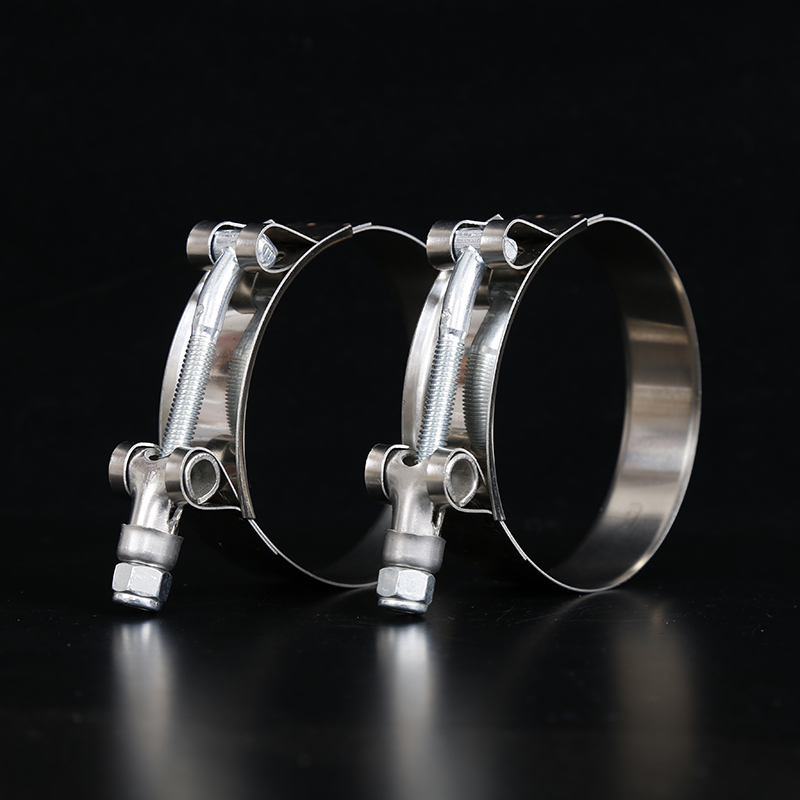 T-Bolt Band Clamp Properties
TheOne T-Bolt band clamps are designed to provide connections without leaks. Band edges are rounded to protect the hose.
TOTS series clamps use a plated steel bolt and self-locking nut. The balance of the components is made from200/ 300 series stainless steel.
TOTSS series clamps are made entirely from200/ 300 series stainless steel. Clamps are also available in 316 Stainless Steel as special order items. The maximum service temperature for the locknut is 250° (F).
Material Options for T-Bolt Clamps
TheOne T-bolt clamps are manufactured with materials in accordance with industry standards to provide high quality and consistency in performance.  Zinc Plating is done to industry specifications, and our stainless-steel grades are made to AISI and other key global standards.   You can rest assured you are receiving the grade of the material requested every time you order from us.
Industries We Serve
TheOne provides quality parts to a wide variety of industries. Our T-bolt clamps are effective and available in several specifications. Our products commonly used industries and applications such as:
Marine Applications
Agriculture
Automotive
Heavy Duty Trucks
Industrial Applications
Irrigation Systems
Requirements and Guarantees
Murray has attained ISO 9001:2015 Certification and our Quality Management System ensures you get the highest quality products consistently.
---
Post time: Jun-03-2021