Loop hanger is used for the suspension of stationary steel pipelines or fire sprinkler piping. The retained insert nut design ensures the sprinkler clamp and nut stay together.
The adjustable band loop hanger is in carbon steel construction with pre-galvanized finish providing lasting durability.
The adjustable swivel ring hanger is available in trade sizes 1/2″ through 4″.
This galvanized steel loop hanger is recommended for suspension of stationary noninsulated pipelines. It features a retained insert nut that helps to keep the loop hanger and insert nut together. Swivel, heavy-duty adjustable band.
Loop Hanger is ideal for suspending stationary, non-insulated pipe lines, including CPVC pipes, in fire sprinkler systems. A knurled insert nut helps simplify vertical adjustments and flared edges on the base help protect pipes from coming into contact with any sharp edges of the hanger.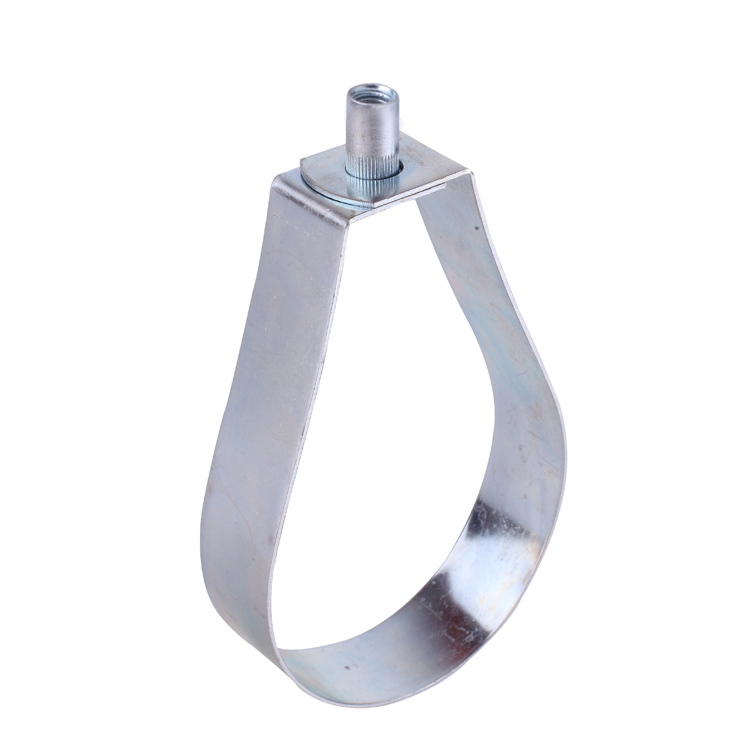 Feature
1、A loop hanger is a type of pipe support made of Galvanized Iron made of high quality metal.
2、It is used to support electrical or plumbing pipes in ceilings of buildings.
3、Pipe hangers offered in this section are designed to support insulated or non-insulated pipe allowing for vertical adjustment and limited movement in the piping system.
4、hanger swivels side to side to accommodate necessary piping movement / knurled insert nut allows for vertical adjustment after installation (nut is included)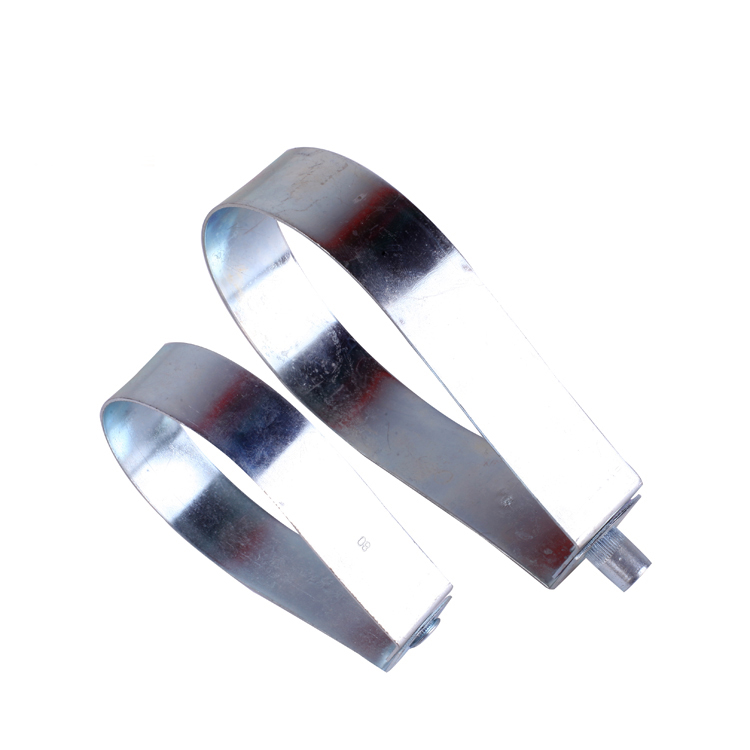 Usage
 Loop Hanger used in tunnels, culverts, pipes and other roof fixed, or for the suspension wires.Hanger clamps used of high-quality hot-rolled, the surface of silver-plated white zinc.The specially designed shape allows a lot of freedom in adjusting heights and the angle of support.
---
Post time: Apr-27-2022